Last Day
We hope you found something to enjoy on these pages. It was fun preparing these photographs and sharing some experiences.
Lincoln City Kite Festival
Pouring rain but they're flying.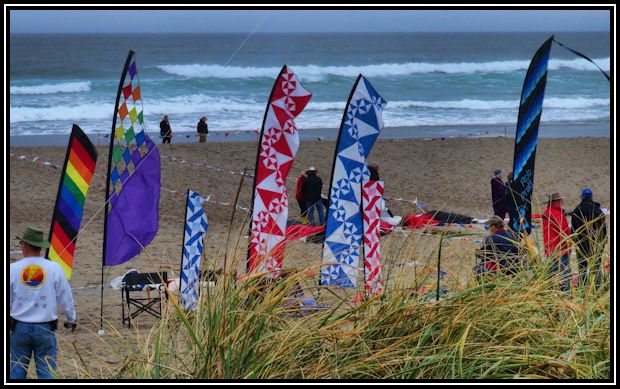 Some Short Videos (click to view)
(You will have to wait a few seconds for the download, depending on how busy/fast your connection is.)
Fido gets dressed for the occasion
And who could resist yet more ...
Sanderlings
Click to watch them scurry