Pumpkins at the Supermarket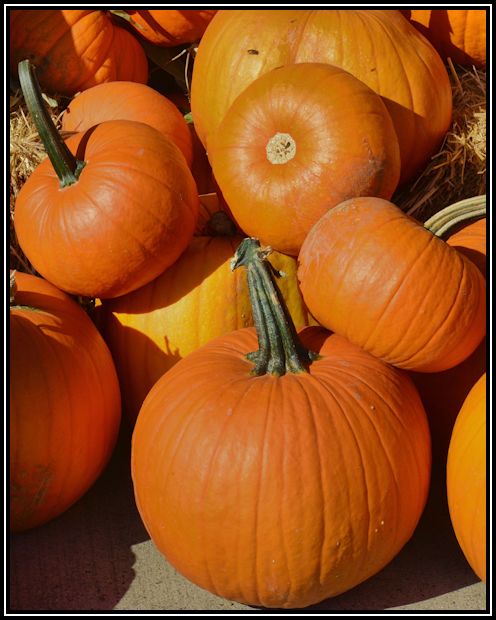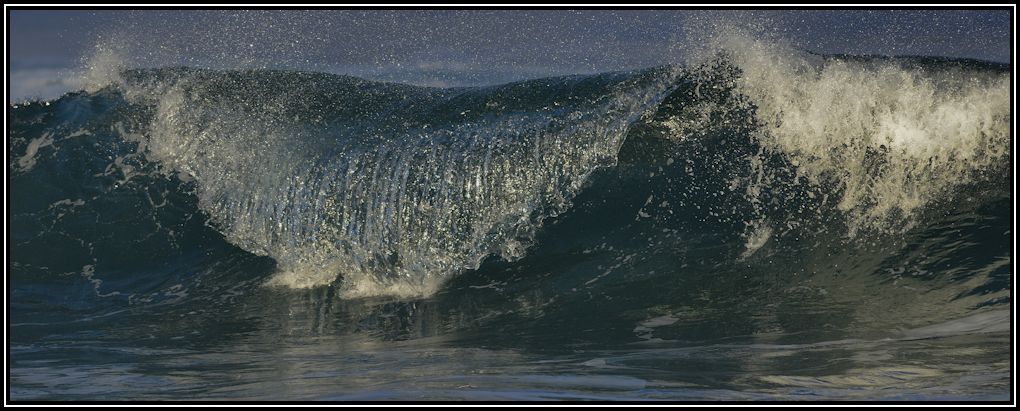 ---
"Jack" the Cat
Regular visitor to the Inn
(Scrapping with a raccoon is what may have cost him that tuft of hair.)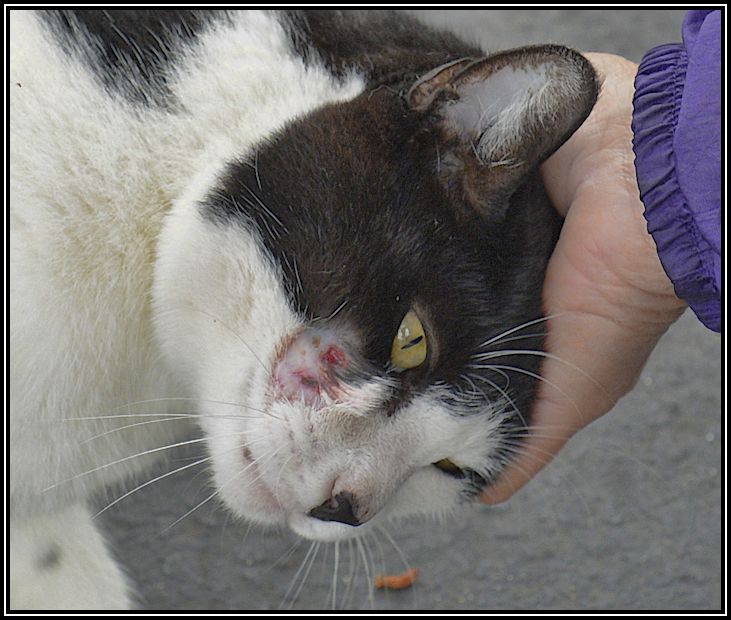 ---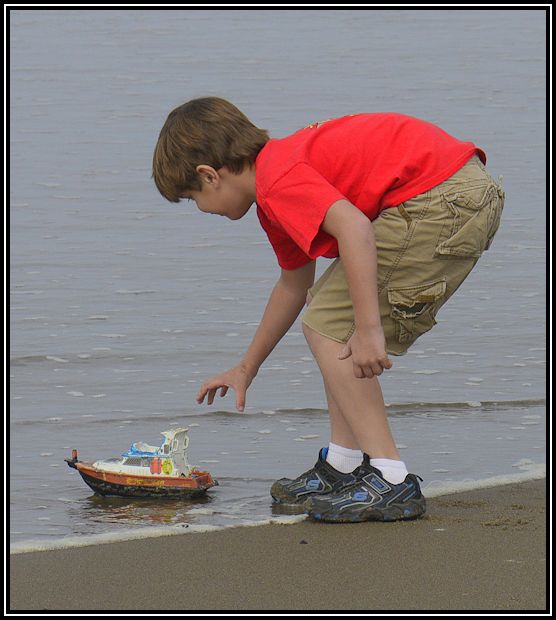 About Lincoln City
(Wikipedia link HERE)
Lincoln City is a single jurisdiction comprising formerly independent towns and villages such as Taft, Nelscott and Wecoma Beach. The names of these places are still found on buildings, streets and park entrances. Some people are apt to disparage Lincoln city as unnattractive and overly tourist oriented. For one thing, the main drag through Lincoln City is coast Highway 101. To be sure, there is little dramatic architecture and the economy of the region is highly dependent upon visitors but there's much more to consider and appreciate:
There are numerous interesting shops, crafts outlets and fine (also reasonably priced) dining places.

There are many well-kept older homes featuring traditional coastal architecture. Try walking somewhere else besides along Highway 101 and you will find many charming, picturesque communities to explore.

Unlike so many other destinations featuring spectacular ocean views (think of Honolulu), there are no high-rises, tenements or noisy businesses crowding the beach. Inns and hotels are low-rise and for the most part blend into the natural setting. The "city" itself retains a small town atmosphere.

Oregonians value and protect their natural heritage. Neither in Lincoln City nor on the magnificent beaches do you ever see any litter. Sensible regulations prohibit vehicular traffic on the beaches and you risk a fine for putting in your pocket so much as a pebble.

The wildlife enthusiast/photographer will find an abundance of pelicans, shorebirds, sea lions, seals and whales in the area. Siletz Bay is on the south end of town and Devil's Lake state park is right in the city.

The life-style is relaxed. No one hurries. Traffic is leisurely (if congested at times on 101) and you seldom hear any noise, apart from the surf.
Highway 101
Not exactly the Champs-Élysées but you will find just about anything you need/want along here.
Sidewalk Art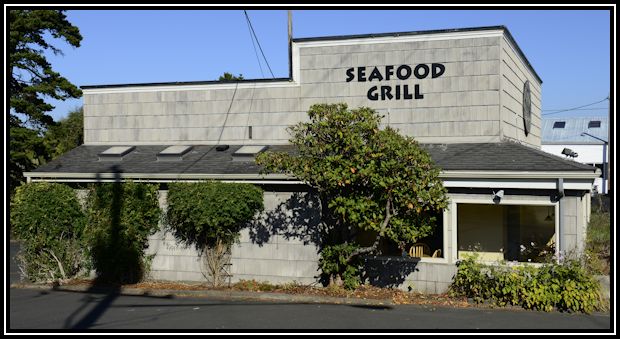 A Bit of Something for Everyone
Canadians note: "The Life of Leonard Cohen" at the bottom just right of center (that's "centre" to you).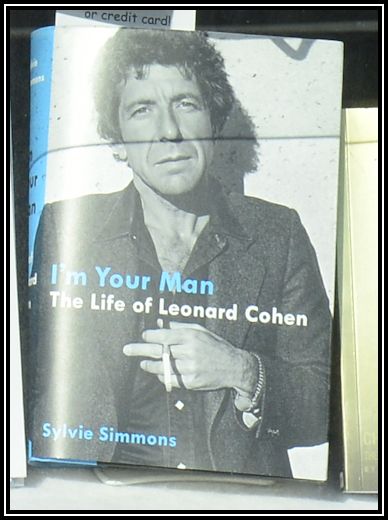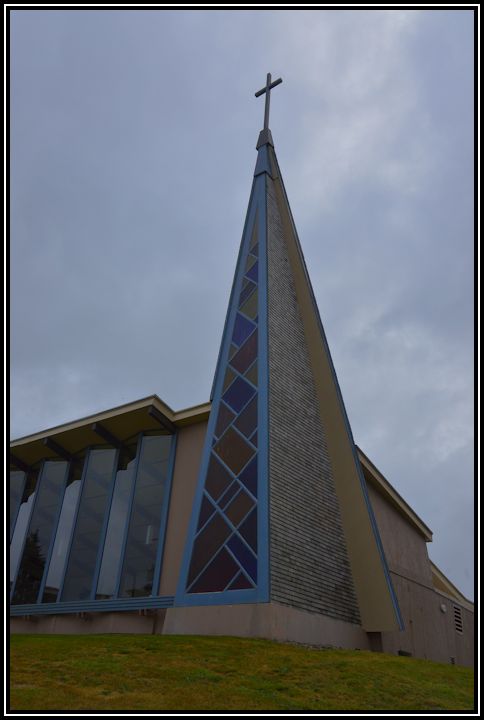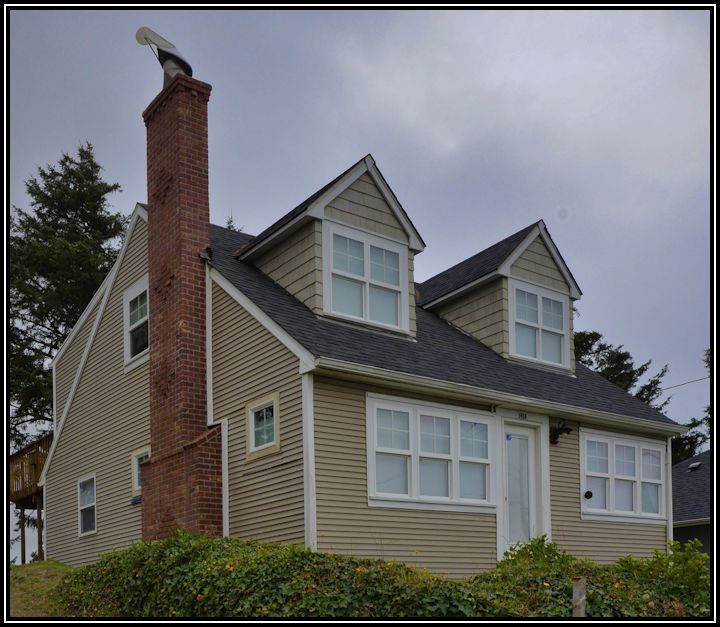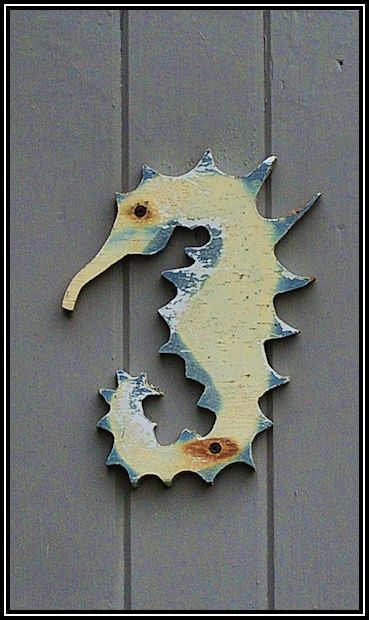 Homes on the West Side (morning fog)