Mostly Pelicans
All photos on this page taken with Nikon D800 and Nikon 300 mm F/2.8 VR (occasionally assisted with the TC-17E)
Fun for Some
Spotted about a mile offshore ... You can count 12 seasick men (there's a reason they are all right at the rail) with nothing better to do than stand around in the wind and cold having spent $70 or more for the privilege of trying to bag some careless rock cod they could buy at Safeway for $6.95. Seriously, looks like good fun and very popular in the area.
"Three Rocks" Area
North of Roads End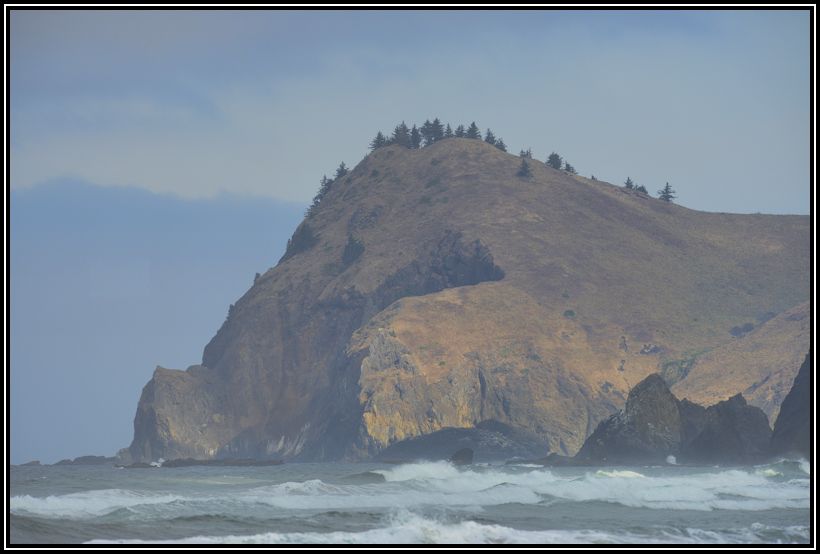 And now for ...
Pelicans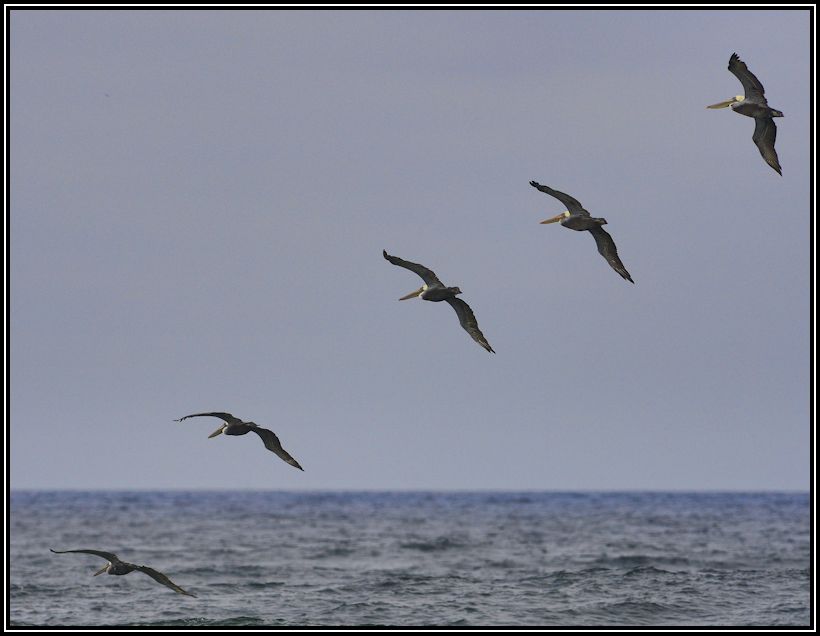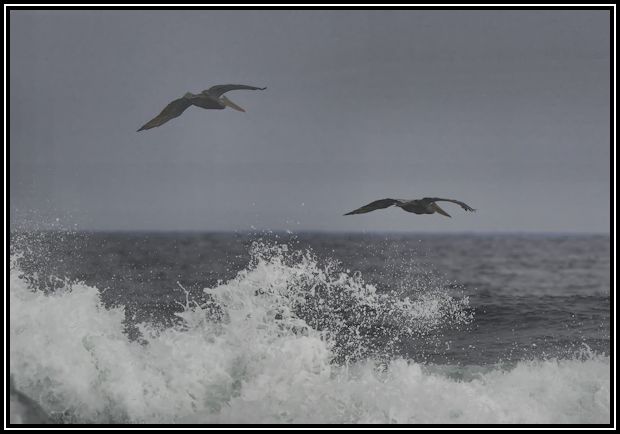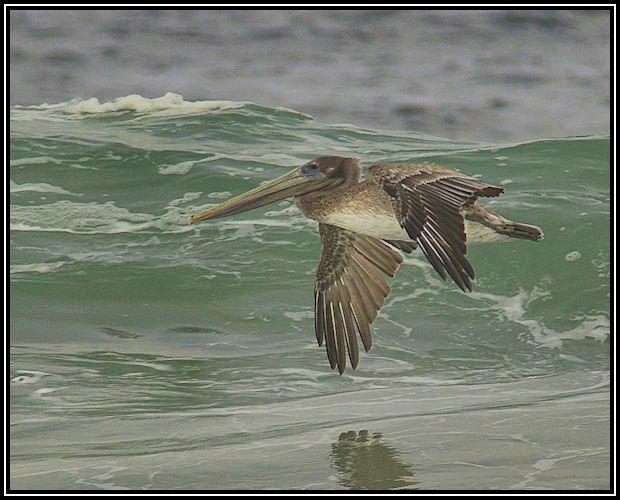 Four males demonstrating the precision art of dynamic soaring.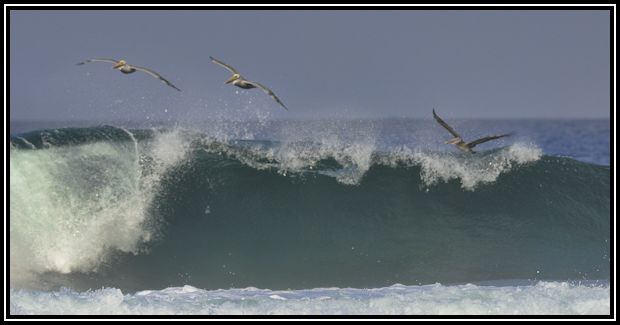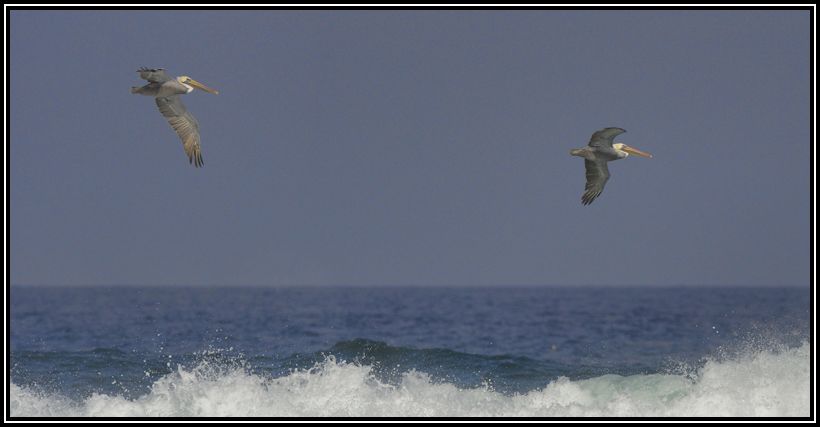 Not Pelicans
This is some sort of sea duck not yet identified but quite common. Usually seen in a great hurry to be somewhere else. These were a good 500 yards off-shore which is about as close as you ever see them.